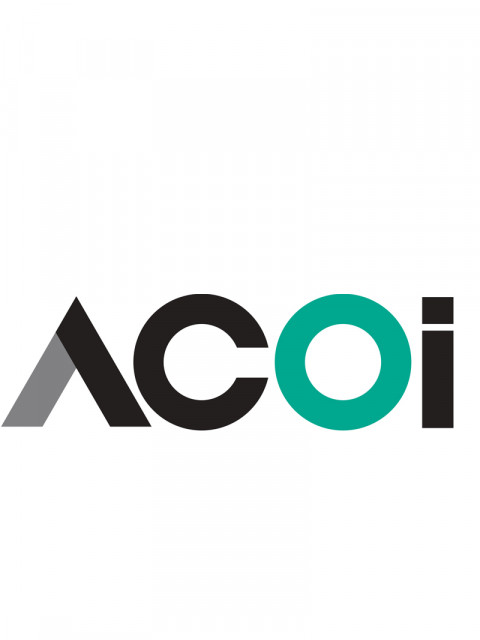 Distinguished Internists to be Recognized at ACOI 2023, October 11-14
by ACOI
August 29, 2023
2023 Award Winners to be Celebrated for their Professional Accomplishments; Presidential Citation to be Granted Posthumously to James C. Giudice, DO, MACOI
The American College of Osteopathic Internists (ACOI) has a legacy of promoting the principles of osteopathic internal medicine through recognition of members who have shown exceptional dedication to the profession. Throughout ACOI's storied history, the organization has been honoring internists at its Annual Conventions with awards recognizing achievements in education, research, and clinical excellence in osteopathic medicine.  
Each year, nominations detailing accomplishments and activities deserving consideration are accepted by the ACOI and selections are made by the ACOI Honors and Awards committee based on specific criteria for each award. The 2023 award winners who will be recognized in Tampa during ACOI 2023 are:
ACOI 2023 Internist of the Year: Humayun "Hank" Chaudhry, DO, MACOI, President and Chief Executive Officer, Federation of State Medical Boards (FSMB) of the United States, Washington, DC. 


To qualify for the Internist of the Year award, a physician must demonstrate clinical excellence and exceptional status in continuing professional accomplishments, scholarship, and professional activities, including teaching, research, and community service.
Excerpt from his nomination:
"Hank has served his country with military commission in the Medical Corps of the United States Air Force Reserve, receiving an honorable discharge with the rank of Major in 2013. He is the author of multiple research articles and several book chapters. He serves as a peer reviewer for the editorial board of multiple medical journals. He has also served in the ACOI leadership, with a position on several committees and task forces, a well-known tenure of service on the ACOI Board of Directors, and he was my successor as President of the ACOI in 2008-2009. The model for the ACOI Internist of the Year is "the internist's internist." It's the internist that we all collectively hold up as a model to be followed, a path to be taken, and an example of all that we are to aspire to become…Dr. Hank Chaudhry exudes all the qualities in those who are worthy of that title."
ACOI 2023 Researcher of the Year: Phillip Tran DO, FACOI, FACC, Invasive Cardiologist, Dignity Health, Yavapai Regional Medical Center, Prescott, Arizona.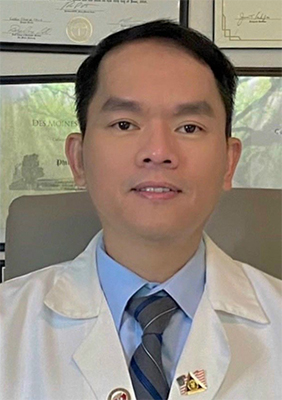 To qualify for Researcher of the Year, a physician must demonstrate a major contribution to clinical or basic research related to osteopathic internal medicine.
Excerpt from his nomination:
"Dr. Phillip Tran has broad clinical knowledge and excellent clinical judgments that exceed expectations. Phillip has a keen intellect and a curious mind, qualities which are important for a successful career as a clinician and researcher. Regarding clinical skill and bedside manner, Dr Phillip Tran is very reliable, compassionate, and dedicated. With reference to research, Phillip enthusiastically volunteered for and completed many projects that were offered. Recently Phillip worked with many young physicians in research, abstracts presentation and publications. I was truly amazed by the amount of positive feedback from the medical students and young doctors. His efforts were well-recognized and gained him a lot of love, respect from medical students and young doctors."
ACOI 2023 Teacher of the Year: Joanne K. Baker, DO FACOI, FAODME, FHM, FACP, Internal Medicine Program Director, WMU Homer Stryker MD School of Medicine, Kalamazoo, MI.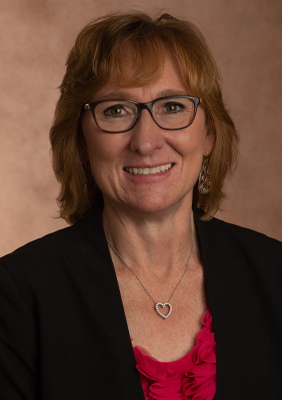 To qualify for Teacher of the Year, a physician must demonstrate major contributions to osteopathic medical education and leadership that has had positive impact.
Excerpt from her nomination:
"Dr. Baker effectively inspires the group with her devotion to teaching. Her rounds are structured to include patients, family members, and the rest of the medical staff. We routinely explore psychosocial determinants of health with a twist applied to cover Board-relevant materials on patients' presentations. Her teaching style has strengthened my confidence in my clinical skills and has increased my passion for patient care. She has an ability to explain a clinical case in depth and yet simplify it with an approach that will work for every student. She successfully led efforts to integrate osteopathic recognition in our hospital systems; allowing residents to perform OMT inpatient. Through her participation, she has equipped learners with essential tools for navigating dilemmas that arise when managing issues of patient access, physician-patient relationship, interactions with other health professionals and many other complex situations."
ACOI Bestows a Rare Honor in 2023 – The Presidential Citation Award
The ACOI Presidential Citation Award will be granted posthumously to James C. Giudice, DO, MACOI. The Presidential Citation Award is one of the highest honors the organization bestows and has only been awarded three times before in ACOI's history. Prior to his passing on August 1, 2023, Dr. Guidice had a long and distinguished history with the ACOI as a 49-year member and past ACOI President. He received the Distinguished Service Award in 2000 and his Master Fellow Designation in 2003. In addition, he was a member of the ACOI Board of Directors for 12 years.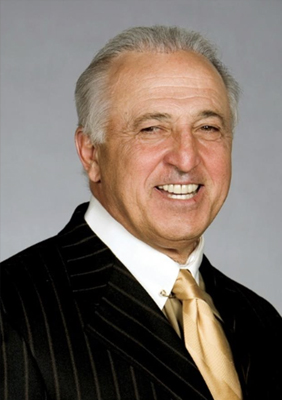 Over the years, Dr. Giudice has won dozens of awards, including the Master Educator Award from UMDNJ-SOM, now known as Rowan-Virtua School of Osteopathic Medicine in Stratford, New Jersey, where he served as Program Director for nearly 30 years for the Medical Residency Program at Kennedy Memorial Hospitals University Medical Center. He was most recently a Professor of Medicine at the Rowan-Virtua School of Osteopathic Medicine.
"The ACOI is deeply saddened by the loss of Dr. Giudice. He was an invaluable mentor to me during my osteopathic internal medicine residency training and throughout the years he became my dear friend. His guidance and support greatly influenced my professional path and the futures of countless other students and residents under his direction. His contributions to osteopathic internal medicine were immeasurable, so being able to recognize him with one of the highest distinctions bestowed by the ACOI is especially fitting. He will be deeply missed," said Joanne Kaiser-Smith, DO, FACOI, ACOI President.