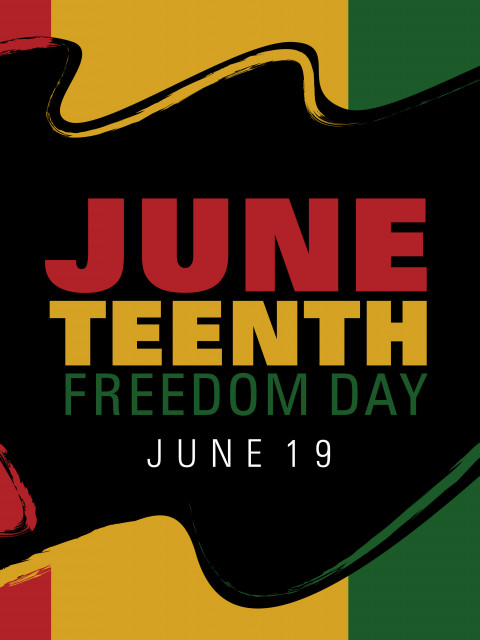 Celebrating Juneteenth: Black Osteopathic Internists You Should Know
June 14, 2022
Originally published June 19, 2021. Updated June 14, 2022. 
Juneteenth is an important opportunity to commemorate and celebrate Black history and culture. Although the Emancipation Proclamation, which officially freed all slaves, was signed in 1863, slavery continued in many areas of the country for several years after. On June 19, 1865, Union troops traveled to Galveston, Texas (the westernmost state where slavery persisted), and announced that all slaves were officially free. 

Today we celebrate trailblazing Black Osteopathic Internists who have enriched our profession and community. Read and share the stories of these incredible pioneers in DO medicine as we come together in recognizing their tremendous service!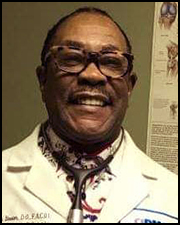 Arthur Bouier, DO, MACOI
Dr. Bouier is the first Black osteopathic physician to become board certified in internal medicine. Dr. Bouier's career is full of firsts - he was also the first Black Internal Medicine Program Director and first Black Fellow and then Master Fellow of the ACOI. He has practiced for decades in the Detroit area and is revered in osteopathic clinical academia. Read our interview with Dr. Bouier in our February newsletter.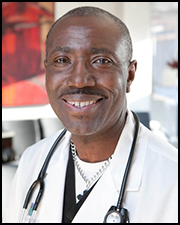 J. Steven Blake, DO, M.Sc., FACOI
Dr. Blake is one of the first three Black osteopathic gastroenterologists. He served as president of the National Osteopathic Medical Association from 1998-2003 and as a member of the PCOM Board of Trustees from 2007-2014. He is the largest individual monetary donor, by a Black osteopathic physician, on behalf of underrepresented osteopathic medical students.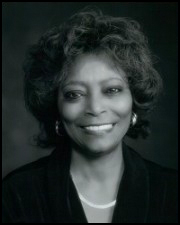 Darrell Grace, DO

Dr. Grace is a highly respected internist in Youngstown, Ohio who has been a leader in community service for many years. She is a recipient of the American Osteopathic Foundation's Distinguished Service Award.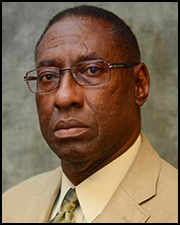 Gary R. Hill, DO, FACOI

Dr. Hill is one of the few Black osteopathic physicians to serve as a Dean of an osteopathic medical school - he is the Dean of Multi-Cultural Affairs at VCOM-Auburn. He is also the first and only DO to be appointed to the Alabama Medical Licensing Commission Board.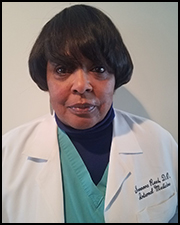 Sonnora Johnson-Reed, DO, FACOI

Dr. Johnson-Reed is the first Black woman to be board certified in osteopathic internal medicine. She ran a solo private practice for 40 years in Southfield, Michigan and now works part-time as a hospitalist. Read our interview with Dr. Johnson-Reed in our February newsletter.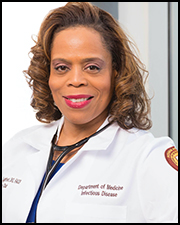 Judith Lightfoot, DO, MACOI

Dr. Lightfoot was the first Black president of the ACOI. She is Internal Medicine Program Director and Chief of Infectious Disease at Rowan-SOM. Read our interview with Dr. Lightfoot about surviving COVID-19 in our July, 2020 newsletter.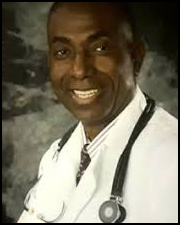 Nosakhare Obanor, DO, FACOI

Dr. Obanor moved from Nigeria to the United States at age 17 to pursue a career in medicine. He is a practicing gastroenterologist in Northern California and regularly volunteers both at home and abroad to treat patients in need. This year he began a series of YouTube broadcasts intended to help the citizens of Edo State in Nigeria learn more about various health conditions. Read more about Dr. Obanor in our March newsletter.