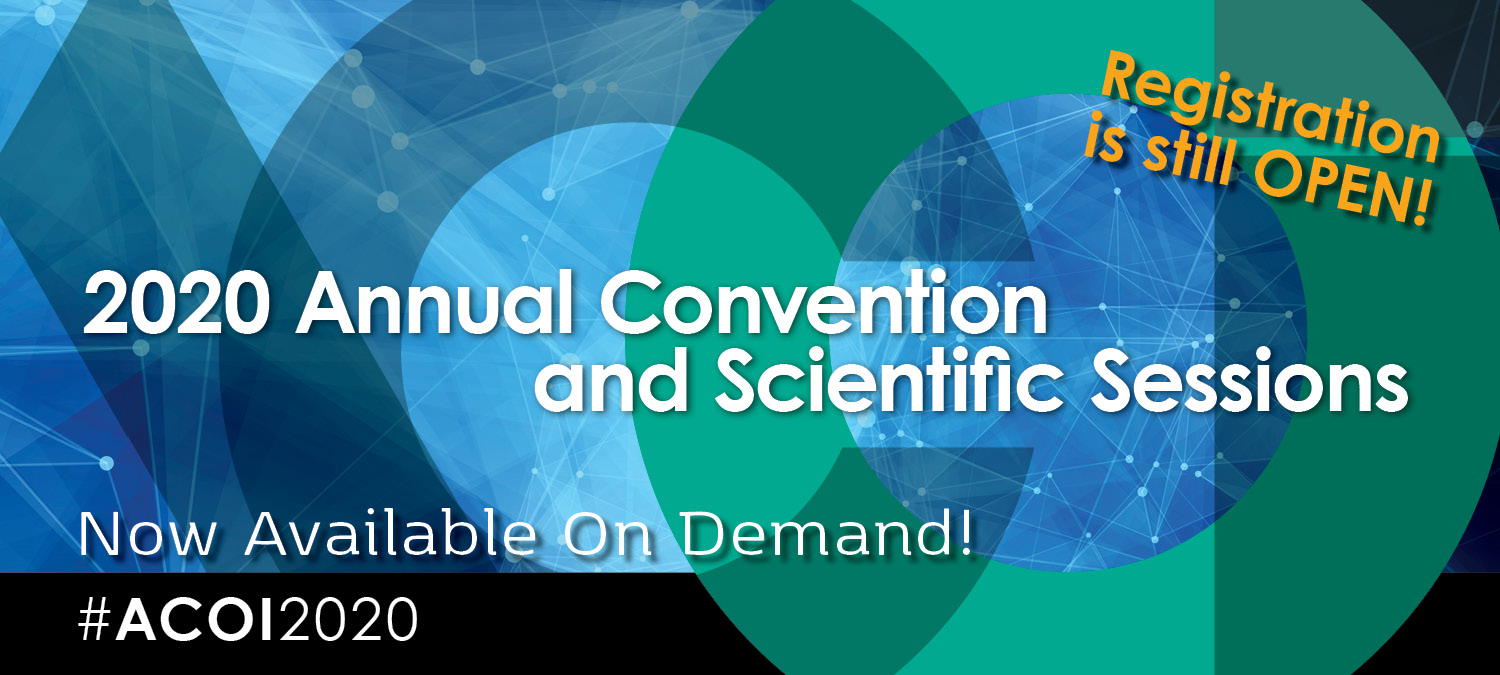 Once you've registered and set up your password, click here to join the convention!
**If you registered for the convention, welcome emails have been sent out with information about how to access the platform! Don't forget to check your spam/junk folder! If you still don't see it, please contact us at acoi@acoi.org. **
#ACOI2020 is Now Available On Demand!
The ACOI 2020 Virtual Annual Convention and Scientific Sessions was a hit with nearly 2,000 in attendance. There were over 80 sessions and more than 70 speakers, and the good news is that you can still register to receive 1A CME credits if you weren't able to attend the live lectures. Just register and watch before January 31, 2021. This year over 60 1A credits are available!