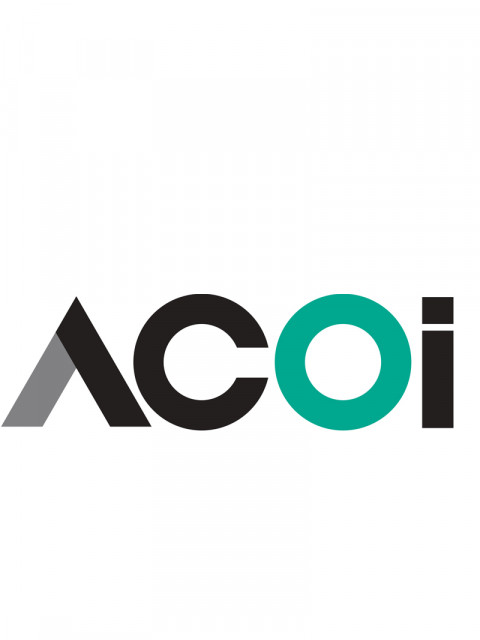 From Student Member to Active ACOI Committee Participant, Dr. Anya Cope Enjoys Giving Back
by ACOI
September 29, 2023
Anya Cope, DO, FACOI, believes everyone matters and has value. Perhaps that is what drew her to serve on the ACOI Committee for Health Equity and Inclusion in Medicine. As Associate Dean of Clinical Affairs and an Associate Professor of Internal Medicine at Lincoln Memorial University (LMU) in Harrogate Tennessee, she is using her time and talents paying forward her experience and personal philosophy of care and compassion as she grooms the next generation of osteopathic physicians.  
She became a fan of osteopathic medicine even before she applied to medical school. She learned about the principles of osteopathic medicine "on the job" as an undergraduate shadowing fellow ACOI member, Maurice Nida, DO, FACOI, at Norton Community Hospital in Norton, Virginia. She later returned to Norton to complete her residency when she was in medical school.  
From personal experience, Dr. Cope understands fully that the choices you make even early on, as a student, matter and can greatly influence your future. One of those great influences on her career was when Dr. Nida introduced her to the ACOI. She had no idea when she first heard about the organization how it would eventually come to influence her choices and impact her career.  
During her years at Pikeville School of Osteopathic Medicine in Pikeville, Kentucky (now the Kentucky College of Osteopathic Medicine) she was a student leader in another medical organization when she heard about the ACOI Annual Convention from Dr. Nida. She decided that attending might help her identify a specialty. Then she discovered that Annual Convention registration was free for students and residents. At that point she says making the decision to attend was a no-brainer.  
What she discovered when she went, however, was much more significant than she had anticipated. She says that when she found the ACOI she discovered a place where she felt like she belonged. "I met Susan Stacy, who is a godsend to the organization, and to everyone that she touches! She was always so kind to me and walked me through the Convention, so I felt comfortable right away. It felt like a family from the beginning. It was really welcoming – and it all started with Susan!"
"As a student you are scared to go to these organization's events because you don't want to be a bother and you wonder where your place is. Over the years, everyone at the Conventions has always made me feel important and included. That feeling has continued through every stage of my career."
"Between loving Norton Community's internal medicine residency program and the kind of welcome that I had received from the ACOI, I felt like I found my place! So, I said OK…yes, osteopathic internal medicine is for me!"
Her fondness for the ACOI began then and she remains enthusiastic about how the ACOI has impacted her over the years. "There are some organizations that you join because you feel like you have to, but the ACOI is one I WANT to be a part of. They have been so extremely supportive from the beginning of my medical education through today."
Working in an academic setting, she understands that students have a lot to juggle and often need help prioritizing. She thinks being part of the ACOI as a student and long after helps physicians find balance. "You never want to be just floating along in your career. You have to have those tethers and the ACOI is one of those tethers. They help you stay focused and stay up to date and relevant with your colleagues."  
"The ACOI makes it easy to find everything you need all in one spot. You can find CME and a collegial group of people with whom to share and discuss information. You can get access to resources, and not worry about trying to find them on your own – you are not alone. The ACOI provides so many avenues to be involved and to be better. Why wouldn't someone want to be a part of this? It's an investment in yourself."
As a member of the Committee for Health Equity and Inclusion in Medicine, she is excited about being part of a group dedicated to educating providers about issues that are important in providing the best care for all patients. Through lectures at the ACOI Conventions, writing articles for the ACOI newsletter, and blogs on the ACOI website, Committee members are dedicated to highlighting various topics each month. Whether that's during Black History Month, Pride Month, Women's History Month, or other awareness topics, she says the goal is to keep inclusivity awareness and equity top of mind.  
"The ACOI has brought me friendship, education, mentors – it's even brought me things that I didn't know I needed. It's really been helpful for all the things that I need to grow as a physician, as a leader, as an advocate, and as someone looking to promote social justice. It's really an exciting time to give back to the ACOI and to help those who are coming behind us."