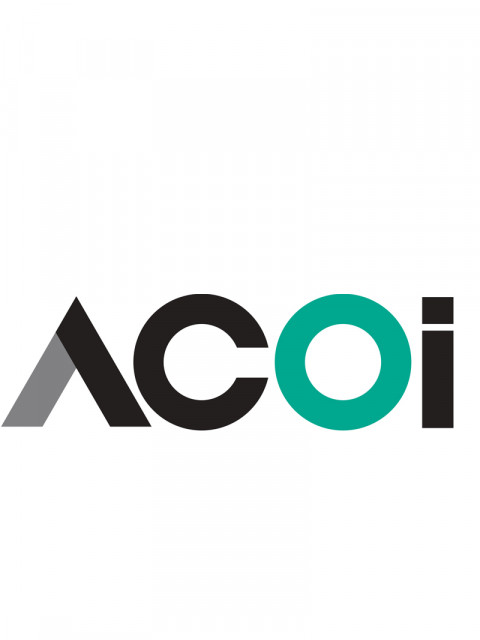 Dr. Troy L. Randle Hasn't Let Life's Challenges Uproot Him
by ACOI
May 24, 2023
The old saying, where there's a will, there's a way isn't just a saying for Troy L. Randle, DO, FACOI, FACC, MBA. It epitomizes the way he lives.  
Growing up economically disadvantaged, facing a disability as a child, and later figuring out how to afford an education, as a youth, Dr. Randle couldn't yet understand how the cards would be stacked against him. Then decades later, surviving a serious bout of COVID-19 in March 2020 when the disease was truly a novel and mysterious illness, and then suffering a rare and potentially fatal stroke weeks later, one could say he is a man who never seemed to have the odds in his favor. And, as if he hadn't confronted (and conquered) enough obstacles, over a year later, he persisted through a devastating natural disaster, an EF-3 tornado, that destroyed his home and everything he and his family owned.  
"Life's a rollercoaster. You have your ups and downs, and you still have the journey to go, but the last few years I began using the analogy that I felt like I had been thrown into the ocean. Over the course of my life, I would periodically come up for air and then it would be fine and then maybe the next thing would push me down and I would come up for air. I felt like the last three years I could never get any air," he says.
Striving and Struggling Were a Way of Life
As a cardiologist with Virtua Health in Cherry Hill, New Jersey, and the Program Director of Cardiology Fellowship at Rowan-Virtua School of Osteopathic Medicine in Stratford, New Jersey, he's come a long way from his upbringing growing up in the inner-city of Elizabeth, New Jersey. "Being a minority and growing up in a city and to be able to achieve what I achieved I feel blessed. My path wasn't traditional, yet still I was able to reach a point in life I am able to be proud of."
As a young man, financing college was part of the occasional submergence he felt. He continually worried about money and where it would come from and what would happen if it ran out. He majored in biochemistry at Rutgers University but had to leave just shy of his last semester when his funds ran out. As a first-generation college student, he had no mentors to help him navigate rough waters to find additional financing and, wanting to salvage his pride, he didn't want to admit that he was struggling financially.  
But the struggles came way before he was a toiling college student. As a little boy Dr. Randle began losing his hearing at the age of six and by the time, he was eight years old, the condition was serious enough to require a surgical procedure to restore it. But like many challenges in his life, they served to define his path. "I remember that feeling of finally being able to hear, and from then on, I knew I wanted to be a doctor. I wanted to be able to help somebody like I was helped."
"My mother really pushed education on me growing up. She didn't want me to be like the rest of the people in my environment, including my family, so she was very strict. She wasn't able to help me academically with my education, but she made sure that I did what I needed to do."
Yet being forced to leave college when he was so close to his degree set him on a path that gave him the ability to eventually afford to finish school and then medical school. After leaving college just before earning his degree, he began working in biotech in the pharmaceutical industry, where he ended up impressing his colleagues and bosses at the organization. Yet, lacking a college degree, he knew opportunities for advancement were limited, so he went back and finished his last semester using the money he had made working.
Seeing great potential in him as a future leader, his company encouraged him to get his Ph.D. That's when he was re-energized to pursue his real passion. "I always wanted to be a doctor, so I thought if I'm going to go back for my education, I am going to go back for medicine."
Living in South Jersey, he was aware of the University of Medicine and Dentistry of New Jersey (today known as Rowan-Virtua School of Osteopathic Medicine), which prompted his research into understanding what being a DO meant. "The more I learned about it the more I was attracted to it. I thought this is the type of doctor that I want to be, because this really is part of my mission and passion. That's what made me decide to pursue the osteopathic path in medical school."
A Lesson in Resilience: Surviving COVID-19, a Stroke, and a Natural Disaster
Yet even with all his training as a cardiologist, his expertise in recognizing signs of serious conditions such as heart attacks and strokes, and his community service in educating others about serious life-threatening ailments, he was unprepared to be a victim himself. As a healthy 49-year-old man in 2020 COVID-19 took him by surprise, but what followed was even more shocking.  
In late March 2020 Dr. Randle was diagnosed with COVID-19. He had the typical symptoms including headaches, body aches, fever, and loss of smell, and after a week as he felt that he was starting to recover, he noticed the headache returning. It didn't respond to over-the-counter pain relievers, and it persisted to the point where his wife begged him to go to the hospital.  
He was hesitant to go to the ER only to be dismissed as someone with a lingering bout of COVID that needed to be taken care of at home. So, he insisted on only going to an emergency department where he knew the physician and could request a CT scan. The scan showed why his headaches were so severe. He had suffered a cerebellar stroke. The rare complication of the COVID virus sent him straight to the ICU.  
"Initially it didn't really present the way that a typical cerebellar stroke would in terms of gait dysfunction. I had some fine motor deficits that were very subtle and knowing how the outcome could have gone I was very thankful." The terrifying diagnosis was a lot to handle, but he said it was his faith that got him through. "The neurologist who read my CT scan said that I didn't match my CT scan. He admitted that, because of where the stroke was in my brain, he said he was surprised I was even able to walk. When he mentioned to me that he didn't understand how it was possible, I told him, however that I perfectly understood! I am very religious; it was divine intervention. It wasn't my time yet."
It also wasn't his time when he and his family survived a rare EF-3 tornado that touched down in their neighborhood of Mullica Hill, New Jersey spurred by Hurricane Ida as it made its way up the Eastern seaboard on September 1, 2021. His neighborhood was targeted and half of the homes in his subdivision were completely destroyed. His home was one of them.  
While he ushered his family into the basement, he ran to the kitchen to turn off the oven as a precaution and only made it down a few steps when the twister hit his home and he saw his front door fly through to the back of the house. "I just remember hearing all this glass breaking. It probably lasted about 45 seconds, tops!"
As the first one of his family to emerge from the basement, he scoped out the damage, and was greeted by a barrage of shattered windows at the front of his house. But when he turned to see the back of the home he was truly in for the shock of a lifetime. "The back of our house got ripped off and all I saw was the tree line. Thankfully no one in my development was hurt. I have the utmost respect for basements now."
After a lengthy cleanup and rebuild effort, he and his family will move back into their newly reconstructed house this month, May 2023, a full 20 months after the tornado.