SOIMA 2023-2024 Officer Elections
Candidates for President Elect
Eleonora Achrak, OMS III, Touro University College of Osteopathic Medicine-Harlem Campus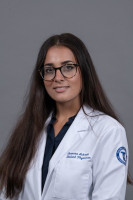 I am confident that my qualifications, experiences, and aspirations align seamlessly with the position of President-Elect for the Student Osteopathic Internal Medicine Association (SOIMA). Having thoroughly reviewed the goals and values of SOIMA, as outlined on their official website, I believe that my background and expertise make me an ideal candidate to contribute effectively to the association's mission.   

Upon studying SOIMA's objectives, I am particularly drawn to their commitment to enhancing the educational experience of osteopathic medical students in the field of internal medicine. My extensive involvement in both research and clinical settings reflects this dedication. Notably, my comprehensive research projects, such as the development of the VenomFlow bioinformatics pipeline and the investigation into the PVT1 gene's implications in prostate cancer, exemplify my proactive engagement in advancing medical knowledge. These endeavors align closely with SOIMA's goal of fostering research opportunities that contribute to the growth of osteopathic internal medicine.   

Furthermore, SOIMA emphasizes the importance of mentorship and professional development for aspiring internal medicine practitioners. My hands-on experience as a mentor in various programs, including my role as a medical student mentor at Touro University and an immunology and microbiology tutor, showcases my commitment to guiding fellow students towards excellence. This commitment echoes SOIMA's mission of promoting mentorship and educational enrichment among osteopathic medical students.   

In addition, my involvement in AI-driven medical projects, such as cancer treatment evaluation and surgical decision-making using CTA scans, aligns perfectly with SOIMA's emphasis on technological innovation in the field of internal medicine. I am eager to leverage my technological acumen to further the association's efforts to integrate cutting-edge advancements into the practice of osteopathic internal medicine. 
As President-Elect, I am excited to contribute to the realization of SOIMA's goals, utilizing my diverse skill set and leadership experience. My dedication to research, mentoring, and technology align seamlessly with SOIMA's values, making me a compelling candidate for advancing the organization's mission of enhancing the education, research, and professional growth of osteopathic medical students in the field of internal medicine.   

Emily Ranta, OMS III, Edward Via College of Osteopathic Medicine - Carolinas Campus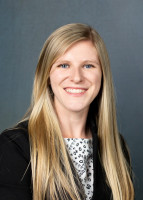 Hi everyone! My name is Emily Ranta, and I am currently a OMS III at VCOM - Carolinas. I am interested in running for this position as I am extraordinarily passionate about the field of Internal Medicine and feel I could offer valuable input to the development of other SOIMA chapters. As an OMS I/II, I served as the VCOM-Carolinas SOIMA President. In this position, I, along with the executive board, were able to organize over 45 events pertain to the field of internal medicine and its subspecialties. From guest speakers to skills workshops to residency panels to free clinics, we were able to offer unique opportunities to the members of the internal medicine organization that served multiple purposes: to increase the knowledge of the field and to strengthen the applicant in preparation for residency.
With that said, my main goals fall along the same line of thought: to increase knowledge and strengthen residency applications. I feel I can offer many new and unique ideas to increase involvement in school chapters. Additionally, I would like to create an opportunity for SOIMA chapters to communicate more freely to share these opportunities amongst schools. Lastly, I would like to encourage and send more information regarding the SOIMA annual conference. As an attendee last year, I loved getting to know other students and was thankful for the opportunity to meet many physicians within the field.
I hope you will consider voting for me, as I would love to serve the chapters of SOIMA as we all learn more about the field of Internal Medicine. If you have any questions, please feel free to reach out to me at ekibler@vcom.edu or (803) 422-7252.   

Connor Yost, OMS IV,  A.T. Still University School of Osteopathic Medicine - Arizona 


My journey is rooted in the experiences that have shaped me – as a first-generation student, a loving father, and a successful business owner. These roles have equipped me with a unique perspective, fostering adaptability, resilience, and a profound understanding of the challenges that our members face. I am honored to have had the opportunity to found a club at our school for first Generation students, which has grown into a vibrant community of like-minded individuals driven by a shared love for medicine and supporting one's ambition.

As a first-generation student, I understand the transformative power of education and mentorship. I have overcome obstacles to reach this point in my career, and I am dedicated to fostering an environment where every aspiring physician can flourish, regardless of their background. My journey as a father has reinforced my commitment to shaping a future where medical students are empowered to achieve their dreams while maintaining a healthy work-life balance.   
  
Running a successful business has instilled in me a deep sense of organizational leadership, strategic planning, and effective communication – all of which are crucial qualities for a president. These skills have enabled me to collaborate effectively, set ambitious goals, and bring visions to life. In the ever-evolving landscape of healthcare, I believe that my entrepreneurial experience will serve as a valuable asset in steering ACOIM toward innovative solutions that cater to the changing needs of our members.   

What drives me is my unwavering passion for internal medicine. I have witnessed firsthand the remarkable impact that dedicated internists can have on patients' lives, and I am committed to fostering this enthusiasm within the hearts of medical students. By providing them with the tools, resources, and mentorship they need, I aspire to help them match into the residency programs of their dreams.   
   
With humility, dedication, and unyielding love for the field of medicine, I am excited about the opportunity to lead ACOIM into a future that is rich with opportunities for growth, collaboration, and inspiration. I humbly ask for your support and the privilege to serve as your president, where I promise to champion the spirit of internal medicine and the collective aspirations of our esteemed members.