A Good Team
"The most valuable player is the one who makes the most players valuable."
-Peyton Manning
Fall has always been my favorite time of year.   I love football, sweatshirt weather and the change of the leaves in Michigan is one of the most beautiful sights you could ever see.
Being a lifelong Detroiter, I am a long-suffering Detroit Lions fan. My husband and I have had season tickets for more than 20 years. Each new season begins with hope of more wins than losses, fewer penalties and maybe, just maybe, a playoff game. Yet each year the disappointment seems more profound. There is a saying in Detroit in the fall – "SOL- Same old Lions." I spent the day Sunday cheering, praying and eventually just sad. The Lions lose again.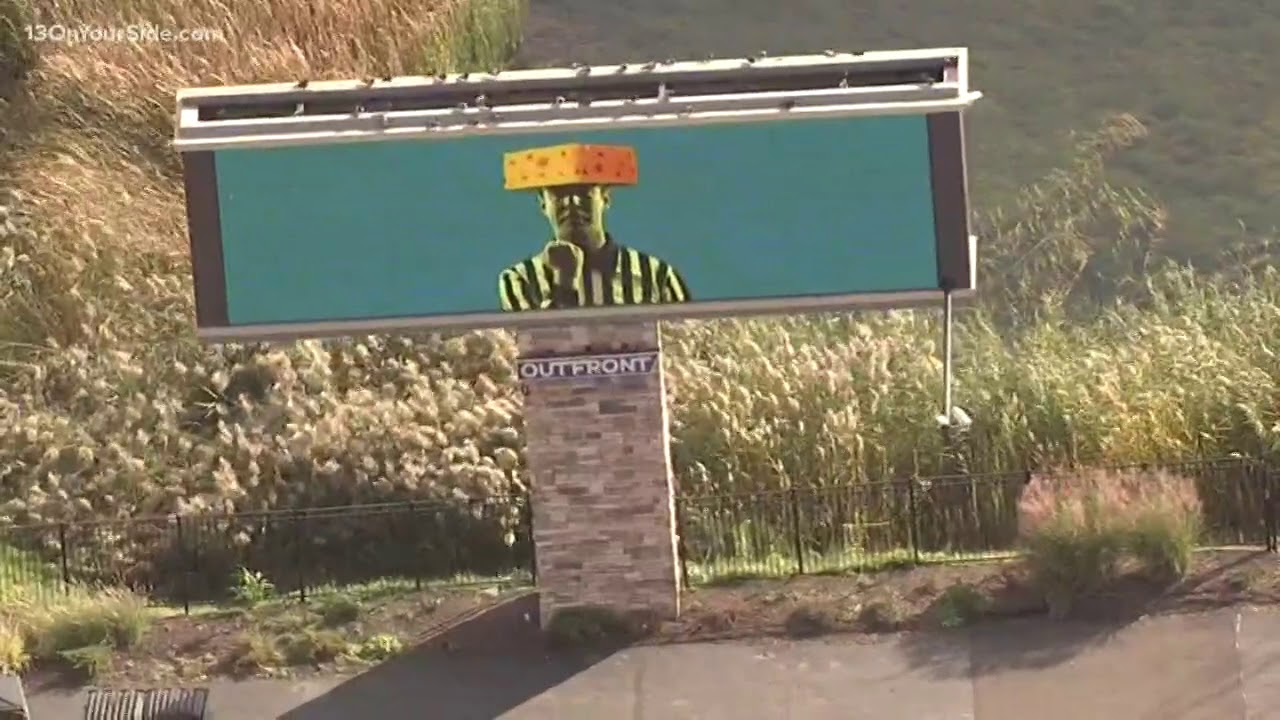 You may have heard another saying – "Detroit vs. everybody." Our city is making a great comeback and we have had to overcome many naysayers. Yesterday, at the game many fans were wearing shirts that said "Detroit vs the Refs." In our game against the Green Bay Packers last week, we had some very tough calls not go our way, resulting in fans posting the billboard below all over the city (the cheese hat is the classic Packers fan paraphernalia):
My sister and I went to the post-game live radio show after the game. One of the announcers was wearing Packers colors, and when we all complained, he said "My bad," yet wouldn't take his jacket off. One of the players came to be interviewed, stayed three minutes, refused to sign any autographs and snuck out the back. When walking out of the stadium, we ran into a large group of security officers who insisted we had to go out one door, the furthest from where we parked. They insisted we were some of the last people in the stadium, despite us telling them there were close to 50 fans still at radio broadcast.  All I could think of is maybe this is why the Lions last championship was in1957. No one in Detroit seems to have the answer for why. But living it as a fan, I see a very poorly run organization: poor communication; no accountability; not caring about the fans. No one in charge seems to get any respect; no one is really overseeing the whole thing with an expectation of success in every aspect. I can only imagine the character flaws I see in the organization spill over to the field.
I have felt some of the same feelings over the last year as President of the ACOI when working with the AOA: poor communication with affiliates; not caring about the member; no expectation of success for the profession as a whole, just themselves as individuals.  We have worked hard at the ACOI to define a new future for our organization and the Osteopathic profession. Come to our website, a meeting, or email us to see what is happening!
There are lots of good things this fall for ACOI.  Our Convention is next week in Phoenix. Many new fellowships will be awarded; there will be lots of take-home info in the lectures and we will roll out our new message:
"It's always been within you."
We also will initiate a new fundraising campaign to raise money for our very successful Visiting Professor Program with matching funds provided by the Board of Directors. Speaking to our students as a visiting professor about staying in the profession after they graduate is one of the most rewarding things I have done. The students are grateful to be in an Osteopathic school. The amazing growth in the number of campuses makes it essential that we be able to expand this important program.
More of our message: "Stay true to why you pursued medicine."
Here at the ACOI we are a team; we communicate, care about the individual member, and do what we say we are going to do.
As I eternally debate whether to renew my Lions seasons tickets, I'm glad to have the ACOI as family to "fill my cup" back up!
"If service is beneath you, then leadership is beyond you."
ACOI is here to serve you.
Annette Carron, DO, CMD, FACOI, FAAHPM
President
carronannette@gmail.com