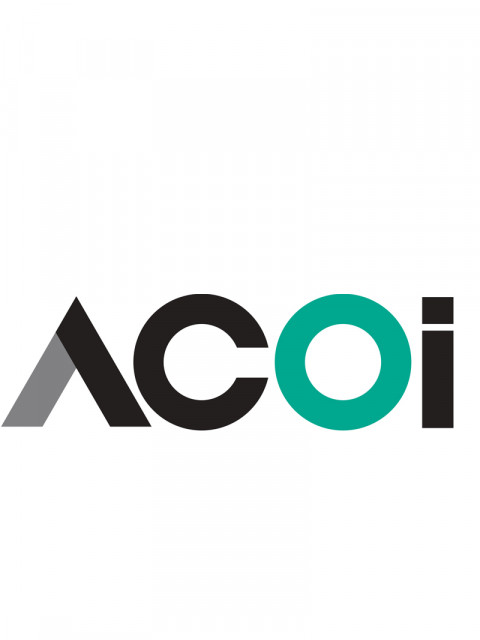 Advice for Residents: Dr. De Shadarevian Believes that Finding Time for Advocacy is Part of the Job
by ACOI
July 25, 2023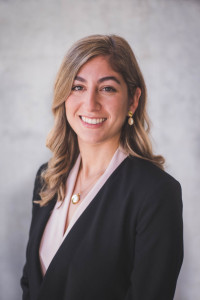 Melanie De Shadarevian is a Post-Graduate Year 3, Internal Medicine Resident at Scripps Mercy Hospital in San Diego. A daughter of Lebanese, Armenian, and Syrian immigrants, she was raised with ingrained values of gratitude and is leveraging her observations of life, and her vast exposure to a multitude of cultures, into a heart for serving underserved populations. Whether she connects with patients speaking French, Spanish, or Arabic, she is happy to give them the comfort of speaking to them in their native language when she can while addressing their care in the signature holistic way that makes her proud to be a DO.  
Always curious and ready to learn something new, she was not only active in the Student Osteopathic Medical Association (SOMA) while attending Arizona's A.T. Still University School of Osteopathic Medicine, but she was the chapter president. During that time, she can point to one specific experience that helped her learn firsthand how the mix of politics and medicine can affect patients.  
Witnessing a state legislative session in Phoenix, she saw the heated discussions on the legislative floor concerning healthcare. She says that it highlighted for her the importance of physician activism in policy making and medicine. "One of the legislators was an experienced physician, so it was very interesting to actually see the dynamics play out between him and the other legislators."
"That session really marked me and made me realize that getting involved politically at the student level can at least start the conversation. It underscored for me the need for healthcare providers to be involved in policymaking because if we want change to occur within healthcare, we need to be part of that change. We essentially need more physicians to be involved in policymaking and lawmaking, because one amidst, 30 or 40 who are not physicians is not going to create the change that physicians or people in healthcare would like to necessarily see."
In the future she can see herself being active in healthcare issues that affect her patients and specifically advocating for patients in areas of quality improvement. "I personally feel like it is our duty as physicians to be activists! Yes, we have worked hard for it, but I think getting to the point of becoming a physician is an absolute privilege. People trust you with their lives every single day and we owe it to our patients to be activists for them."
She knows that not every physician may feel that way especially because she understands that it is easy to become jaded considering the endurance expected in a profession where many are overworked and sometimes receive little validation. Yet for her, it is the dedication to the human connection that is a big part of why she went into medicine and what continues to compel her desire to be an activist for her patients. Her heart for patient advocacy also extends to women's healthcare. She believes it is often not given the time and care that it deserves, especially in the areas of family planning and women's rights.  
In underserved populations her concern isn't just the lack of access to care that these communities experience, but also the environmental and social factors that plunge these communities into unhealthy lifestyles. "It's not a surprise that many of these underserved communities throughout the U.S. also are in areas where the closest grocery store is 10 or 20 miles away. My frustration is when policymakers blame constituents for their health issues and say that it is their fault that they are unhealthy."
She feels strongly that having osteopathic medicine organizations standing with their members to advocate for patients, like the ACOI, is vital. "It is a great place to start being an activist for patients. I think it is truly essential in all honesty. While many physicians are apolitical oftentimes, I think that can be a real detriment to the entire medical field.  We have a duty to be involved and it is really challenging with time constraints, but I think being part of the ACOI is a perfect example to help accomplish that."  
For students and residents who may not think they have extra time to devote to anything outside of school and work, she admits it can feel like an exhausting scenario. The overwhelming demands, whether during school or working as a resident cycling through rotations, Dr. De Shadarevian knows the effort of it all can feel never ending. She says her way of getting through those challenging times, while keeping up her energy and motivation, is to keep her focus on the significance of the work and how it affects the lives of patients. She says emphatically, "It makes it all worth it in the end."