SOIMA 2023-2024 Officer Elections
Candidates for Region V Representative

 Hend Bcharah, OMS III, A.T. Still University School of Osteopathic Medicine - Arizona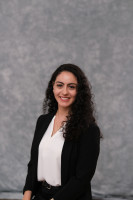 To my esteemed colleagues and members of the ACOI community, 

I am writing to express my interest in the position of Region V representative. As a Syrian immigrant who came to the United States, I witnessed firsthand the challenges that many families, including my own, face when adequate healthcare is inaccessible. This personal experience fuels my passion for helping underserved communities, a mission that I have brought with me to my new home in Arizona. Throughout my journey, I have volunteered to provide COVID vaccinations to the homeless population in Phoenix in collaboration with Circle the City. I have also participated in conducting sports physicals and imparting health education across the underserved schools in Phoenix, ensuring that every child, regardless of their background, has a chance at a healthy, active lifestyle. 

As the class senator, I represented the needs and concerns of my peers, ensuring that their voices resonated with the school administration. In addition, as the mental health and wellness representative for my class, I have collaborated with my fellow students on the committee to promote mental well-being for both students and faculty, emphasizing the holistic approach that osteopathic medicine embodies. 

The ACOI serves as a beacon for internists nationwide through its vision, mission, and foundational values. It is my earnest goal to utilize this platform to elevate the needs of underserved communities, not only in Arizona but also regionally and nationally. I am committed to these principles and eager to join the ACOI community in upholding and furthering them. Collaborating with ACOI will give me the opportunity to bring to light the unique healthcare challenges faced by marginalized communities, ensuring their concerns are heard and their needs are addressed.
Thank you for taking the time to read my application. I would honored to become part of the ACOI community, and look forward to hearing your response. 
Megan Nelson, OMS III, Pacific Northwest University of Health Sciences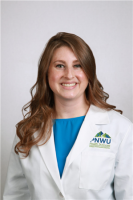 Established members of the community- My name is Megan Nelson. I am an OMSIII at Pacific Northwest University in Yakima, Washington and am thrilled to put forth my efforts for election of the Region V Representative through the Student Osteopathic Internal Medicine Association (SOIMA). Growing up in Alaska leaves a particular unfavorable skew about the limitations of medicine, especially for medically complex patients. My decision to pursue medicine was born from this unique perspective. I have no 'ah-ha' moment that dictated my love and passion for internal medicine; I had many conversations with individuals from all backgrounds that had one thing in common- it is difficult to find all the medically appropriate care that you need in Alaska.  
My path towards medical school was somewhat unconventional since I began on this path by obtaining a medical assistant certificate. I spent many years listening to patients' stories, their hardships, and the challenges they face in our medical community. Alaska appears mysterious, beautiful, peaceful, and prides itself on self-sustainability- including in the medical field. We have many local practitioners that incorporate cultural requests and native traditional healing techniques into their practices. ACOI has a similar focus- to address the mind, body, and soul of patients and physicians through the osteopathic tenets.  
Internal medicine was not at the forefront of my mind when entering medical school as Alaska does not have a residency program for it, nor did my family members require more intricate medical care during my formal years. My awareness of what internal medicine entails came during medical school and now in my rotations. I am enthralled each day by my experiences in internal medicine- as there are no two cases or care plans that are the same. The intricate details and the nuances arising for each specific patient are what keep me excited to see the next diabetic, cardiac, or overall complex patient.  
As Region V Representative, I plan to allot my energy to engaging our region in and outside of our classrooms- creating a sense of unity across many schools and a united front to work together on current issues. As we navigate our medical careers, there is no substitute for real-world experiences. I spent my second year of medical school as the National Liaison at Pacific Northwest University, where I participated in many advocacy days locally and nationally, leading events on how to write resolutions, and collaborating with various student organizations to provide additional learning opportunities that would aid in our success as future physicians.  
SOIMA is the student portion of ACOI; as students, we are entering this profession with a unique perspective from our more recent formative years and a deeper connection to the current cultural atmosphere that plays largely into the treatment of patients. These insights provide a greater experience for our patients, colleagues, and education. I ask for your support to allow me to be your voice and advocate of Region V in SOIMA.   
Neha Prakash, OMS IV, A.T. Still University, School of Osteopathic Medicine - Arizona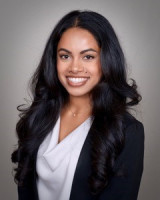 Being an Osteopathic Medical student has opened my eyes to many of the challenges that are unique to our depth of training. Our training is distinct and serves as an extra tool for practicing medicine, and this should be encouraged. As I am applying to residency programs this year, I unfortunately am coming across many of the biases our future physicians are facing. I am passionate about helping future students and Osteopathic physicians have equal representations in every aspect of the healthcare field.

Lucia Schroeder, OMS IV, Idaho College of Osteopathic Medicine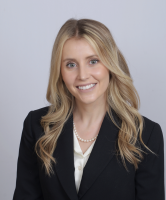 I would be deeply honored to have the opportunity to be the Region 5 Representative for SOIMA. As a fourth-year medical student currently pursuing, and applying to, internal medicine residency, the chance to enhance students' knowledge and understanding of IM holds immense significance to me. With prior leadership as a medical student leader in the American College of Cardiology and serving as the National Advocacy Chair in the American Medical Women's Association, I am eager to contribute. Serving as Region 5's representative, I would ensure there was continuous professional development, mentoring, and educational opportunities for our region. Thank you for your consideration.         
   
Rachel Stout, OMS III, Pacific Northwest University of Health Sciences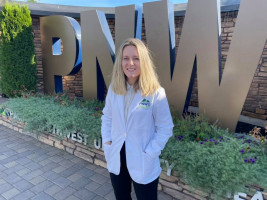 My name is Rachel Stout and I am an OMS3 running for the position of Region V Representative. I have been a passionate member of the ACOI and helped facilitate their visit to our campus last year as the PNWU Internal Medicine Club Secretary. I also served in student government as Vice President of Student Affairs where I honed my diplomacy and expanded my knowledge of academic politics and administrative processes. I have experience representing my class and school on both a domestic and national level. Most recently I have been able to cultivate these skill by serving as the PNWU Surgical Club National Liaison and as the Class 2025 Spokane Student Liaison. I am passionate about advocacy, equity, and I love talking to medical students about their journeys through medical school! As a doctor, I hope to one day open a free clinic for urban underserved populations. In my free time, I enjoy gardening, furniture restoration, and hiking whenever I can. Thank you for your time and consideration!